A New Direction
It is a great honor to announce my candidacy for Municipal Court Judge.  I have the experience, common sense and vision needed to continue the tradition of having an outstanding judiciary in this community. 
We can all agree that the Pandemic, the Presidential election and its aftermath have caused all of us to pause and take stock in our lives.  "Unprecedented" is the most common word used to describe our situation. With this in mind, after 33 years in the private practice of law, I believe that my skills can be better utilized by becoming a public servant and by providing judicial leadership in our Municipal Court. 
The Honorable Thomas E. Trempe has served as Municipal Court Judge with distinction.  Recently, he announced that he would not be seeking re-election.  He, together with The Honorable Denise L. Moody and The Honorable Stephen A. Schumaker, have served Clark County with the highest level of integrity and competence. 
Because of his retirement, various members of the Bar Association will seek election.  As the most experienced candidate, I am asking for your vote so that I can continue the tradition of judicial excellence. 
Some of you may know me as your family lawyer, professor, coach, scout leader, 4-H supporter, customer or friend.  I want all of you to know me as a qualified, competent and hardworking problem solver.  Someone who is prepared, organized and respectful. 
Over the last 33 years, I have had the pleasure of working with outstanding Judges, Attorneys, Court personnel and support staff.  I can assure you that we are lucky to have these men and women in our justice system.  I have honed and refined my skills by learning from these people.  I am very fortunate to be a member of our legal community. 
For those who do not know me, I was raised in Enon and graduated from Greenon High School.  There, I played sports and was recognized for having never missed a day of school in 12 years!
I attended Wittenberg University where I played football and wrestled.  I majored in Political Science and Communication.  
Thereafter, I received my law degree from The University of Dayton. While at Dayton, I was a law clerk for the Honorable Arthur O. Fisher and was admitted to the Order of the Coif, a National Scholastic Honor Society.
I returned to Springfield after graduation to be close to my parents and to practice law.  I started my family and raised three boys in South Charleston.  I was active in the community with numerous youth, school, religious and community organizations. 
I joined the law firm of Pavlatos, Catanzaro & Lancaster in 1990.  Our firm has been helping families in Springfield for over 30 years.  During my career, I have handled thousands of civil and criminal cases in Clark and 14 other counties.  I am proud of my achievements and my reputation of being knowledgeable, prepared and professional. I use an efficient, common sense approach to my cases. As further evidence of my commitment to my clients and the law, I am the only candidate Board Certified as a specialist in any area of the law.  Less than 5% of all attorneys in Ohio are Board Certified.
Beyond doubt, I am the most qualified and experienced candidate to by your next Judge. But there is more to it.  I want to take the Municipal Court in a new direction.  A direction that is being promoted by both the Governor and The Ohio Supreme Court. 
Clark County has a rich heritage of Military Sacrifice and Service. Many families work at WPAFB and Springfield-Beckley Air National Guard Base. These military families, together with the active and retired military personnel have had a tremendous impact on our community.  Their sacrifice and service is unparalleled.  Accordingly, it is only fitting that our judiciary evolve to implement a new approach for justice. I believe that this new direction will benefit both Veterans and our community. 
I propose that we honor our Veterans by establishing a Veterans Court.  A Veterans Court will identify eligible Veterans and provide them with a diversion program where applicable. 
I anticipate that the other candidates will agree with me that a Veterans Court is desirable.  But, as voters, you need to know that I pledge to work hard to make it a reality. 
I can boast that I am a problem solver with my clients, my students, my athletes, my scouts and others. An example exists with the creation of the Springfield Tutoring Academy.  In 2015, I learned about Dyslexia.  I learned that 1 in 5 children are Dyslexic.  I learned that there were almost no services for dyslexic children in our community.  Therefore, I created The Springfield Tutoring Academy to address the needs of families struggling with learning disabilities.  
Now, the Springfield Tutoring Academy, a non-profit organization, provides tutoring to families for all subjects, grades K-12.  A need was identified and a solution was created. 
In summary, I am a local attorney who has built a successful practice by working hard, being prepared and being respectful of the legal process.  I have the experience, common sense and vision to take our Court in a new direction.  I pledge to continue the tradition of maintaining the highest level of integrity and competence for our judiciary.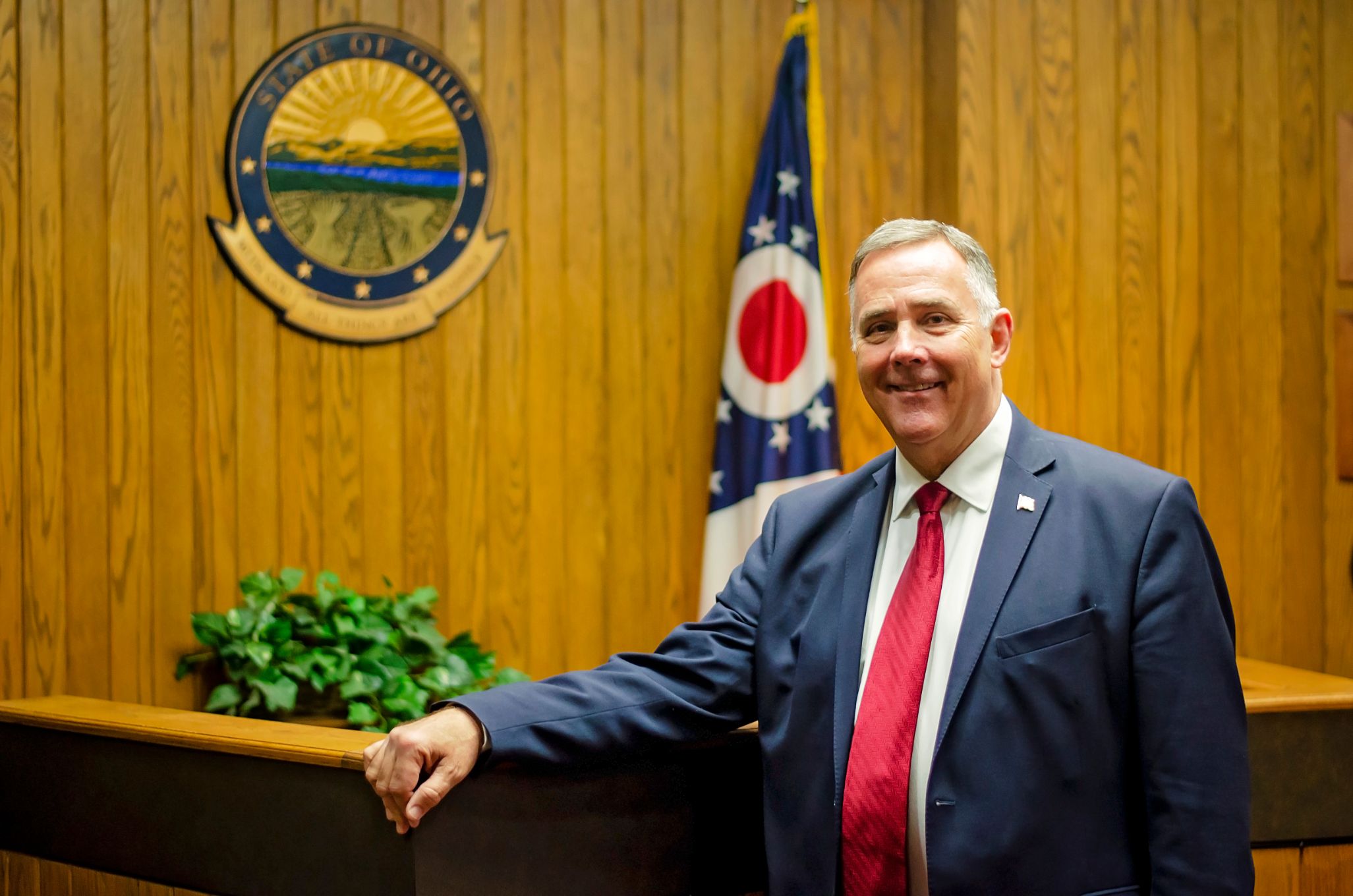 EXPERIENCE
Robert N. Lancaster Jr., Co, LPA, Partner formerly, Pavlatos, Catanzaro & Lancaster.
Robert N. Lancaster Jr. Co., L.P.A., Springfield, Ohio, Partner since 1990

General Trial Counsel for civil and criminal cases
Multiple Jury Trials resulting in successful verdicts
30+ years with civil and criminal litigation in Municipal, Common Pleas and Juvenile Court. During this time, I have represented thousands of clients in Civil and Criminal matters. The Civil cases include, Personal Injury, Dog bites, Divorce, Dissolution, Custody, Visitation, Child Support and Paternity. The criminal cases include Felony, Misdemeanor and Juvenile Court cases.
Practicing in Clark, Champaign, Greene, Logan, Madison, Darke, Montgomery and Franklin counties

Robert N. Lancaster, Jr., Trial Lawyer. Sole Practitioner, 1989-1990
Paul D. Malina Co., L.P.A., Associate, 1987-1989
The Honorable Mike DeWine, Congressman, Springfield, Ohio, Congressional District Office Assistant, 1983-1984
LEGAL CERTIFICATIONS
Board Certified in Family Law Trial Advocacy, National Board of Trial Advocacy since 2000*
Board Certified in Civil Trial Advocacy, National Board of Trial Advocacy since 1999*
Board Certified in Civil Pretrial Practice Advocacy, National Board of Trial Advocacy since 2012

**A National Board of Trial Advocacy Certified Attorney has demonstrated skill and expertise in a particular field which has been proven through rigorous examinations and  testing by the NBTA. The attorney is subject to peer reviews by local Judges and fellow attorneys.Less than 5% of all attorneys in Ohio are Board Certified by the NBTA.
EDUCATION
University of Dayton, School of Law, Dayton, Ohio, Juris Doctorate, 1987

Clerk, Arthur O. Fisher, Juvenile Court Judge, (Deceased)
Order of the Barristers, Outstanding Moot Court competition 1987

Wittenberg University, Springfield, Ohio, Bachelor of Arts, 1983

Senior Class President
Intercollegiate Football and Wrestling

Greenon High School, Springfield, Ohio, Diploma, 1979

12 years perfect attendance
ACHIEVEMENTS
Million Dollar Advocate Forum, for Trial Attorneys who were awarded jury verdicts in excess of $1,000,000.00. Member since 1989
America's Top 100 Attorneys, Lifetime Achievement Award. Member since 2017
10 Best Attorneys Award, for exceptional and outstanding client services, American Institute of Family Law Attorneys. Member since 2017
United States Supreme Court. Admitted in 1993
United States Court of Appeals. Admitted in 1987
United States District Court for Southern District of Ohio. Admitted in 1987
Supreme Court of Ohio. Admitted in 1987
Supreme Court of Colorado. Admitted in 1993
Ohio State Bar Association. Member since 1987
Colorado State Bar Association. Member since 1993
American Bar Association. Member since 1987
American Association for Justice, formerly known as The American Trial Lawyers Association. Member since 1987
Ohio Academy of Trial Lawyers. Member since 1987
Clark County Bar Association. Member since 1987

Clark County Bar Association, Admissions Committee Chairman, since 2000
BUSINESS
Founder, Chairman of the Board and C.E.O. of Springfield Tutoring Academy, Springfield, Ohio, 2015-present

Formed a non-profit tutoring center to provide educational tutoring for families in Clark and surrounding counties. The Academy was established to address the needs of families whose children struggle with Dyslexia and ADHD. The Academy provides a full range of tutoring for all traditional subjects for children in grades K-12.

Adjunct Professor, Clark State Community College for over 15 years

Professor of Political Science and Communications
COMMUNITY
Coach, Little League Baseball, Clark County, Ohio 2000-2012
Coach, Youth Soccer, Clark County, Ohio 2000-2014
Troop Leader, Den Leader and Advisor, Cub Scout Pack 360, Clark County, Ohio 2000-2010
Swim team coach and instructor, Clark County, Ohio 1978-1987